Some recent happs.
Santacon happened on 12.08.07. It's the day when a parade of Santas march through the City and then disperse to make themselves merry all over town.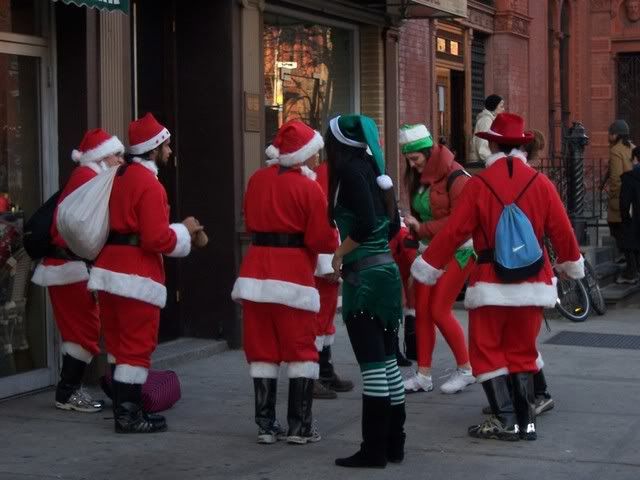 Here is a video of the merry-making.
I sang at the Models For Christ Christmas Banquet, at which Brandon Davidson (right) was interviewed by Seth Whalen (left). Yes, he's the same Brandon Davidson from The Amazing Race.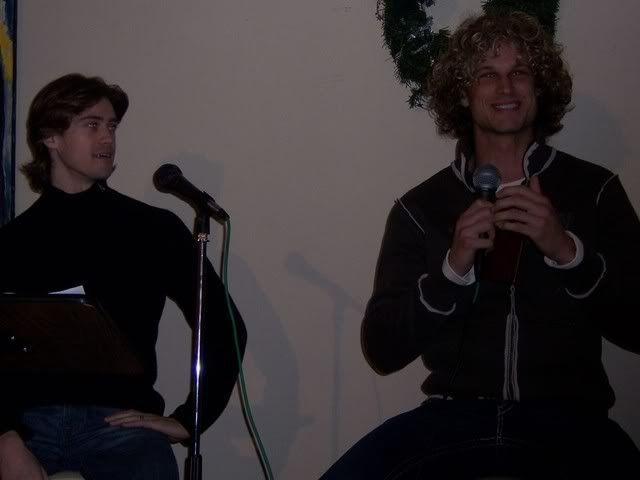 I had brunch with my roommate at Life Cafe.
And some other friends showed up. Including a man, which is totally unacceptable at brunch, by the way, but whatever.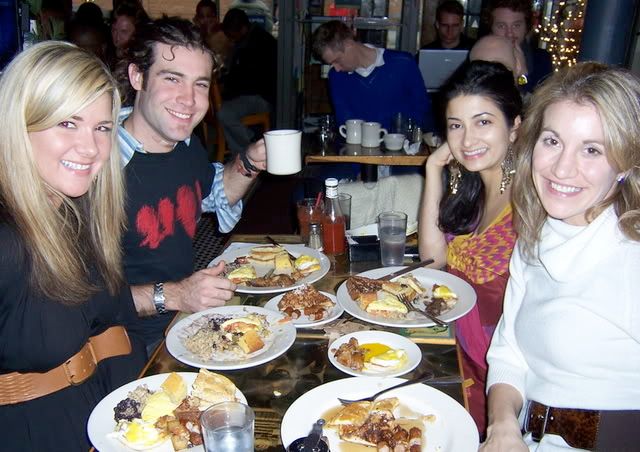 My friend Lee came to visit and we walked the entirety of Central Park, bottom to top. Here we are at um.... somewhere. Conservatory Gardens, I think.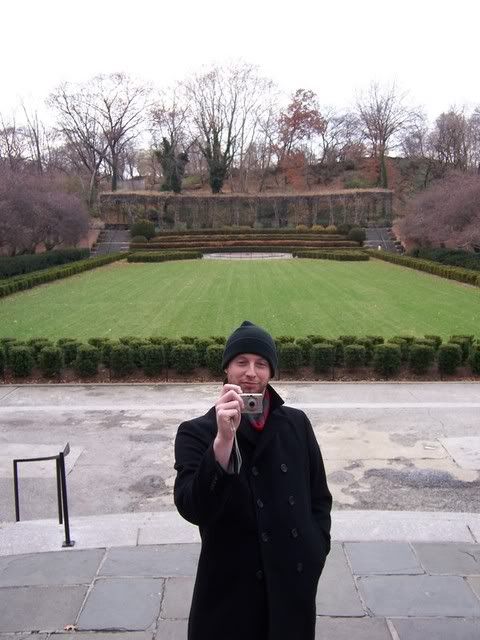 And at the top there is a beach-like place. With sand. And a swan. Who knew?
Then we saw some Mennonites singing in the subway.
We hit up the BODIES exhibit at the South Street Seaport and walked around in the snow. You can't really see the snow here as it had turned into a less-frozen substance, but there was still plenty of it on the ground, which you also can't see.
Okay, that's all for now... Hope you're having a stellar week!
~TLC
*