Since you're spending most of your vacation time reading and re-reading the wisdom of my blog, I've decided to run a contest to benefit you, reader. I hereby announce my WIN IT BEFORE YOU CAN BUY IT
(although it will be shipped on the same day)
BOOK CONTEST! The person with the most correct answers will receive a free copy of my latest book,
Crowded Skies: Letters to Manhattan
.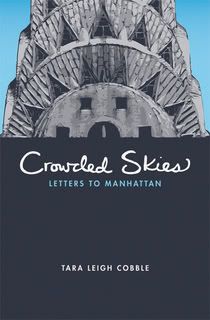 Here's how it works. Grab a piece of paper and the modern writing tool of your choice. Scroll through the pictures below and match the name with the person in the image. Obviously, you don't know most of these people (unless you are one of the people I have issued a restraining order against, or one of my parents, or both). Some of the people below appear in my first book,
Here's to Hindsight: Letters to My Former Self
, and some of them appear in my upcoming book,
Crowded Skies: Letters to Manhattan
.
You will have to use your deductive reasoning skills to figure this out. Try to recall descriptions of past characters. Try to imagine upcoming descriptions of future characters. Tap into your ESP. Read my old blog entries. Google. Whatever it takes. There are 17 pictures here and 20 names. That means 3 of the names will be extras that you will NOT use. Leave your answers in the comments (anyone can comment). Good luck, Grasshopper.
Winner will be announced on Jan. 7. In the event that more than one person guesses all the right answers, I will write the winners' names down on pieces of paper, put them into a bowl of ice cream, eat the ice cream, and see which person I dream about that night. Or maybe I'll just draw a name at random.
NAMES:
-
Adrienne
– roommate and Texan
-
Amanda
– NYC friend who walks dogs for famous people
-
Antonio
– "dashing Italian with a brain that won't quit"
-
Basim
– Texan currently living abroad
-
Beth
– Texan friend who edited both books
-
Danger
– moved to the jungles of Bolivia
-
Dave Barnes
– musician, comedian
-
Ester
– NYC friend who edited both books
-
Jane
– "Pretend I'm Not ____" friend of HTH fame
-
Janice
– childhood friend whose dad invented Testamints
-
Jared & Kristianna
– Colorado friends who give me lodging and laughter
-
Josh Goodwin
– male model who talked me into moving to NYC
-
Lauren
- friend from my small group in NYC
-
Josh Wilson
– tourmate and musician
-
Kemper Crabb
– my mentor that I nicknamed "Gandalf"
-
Lee
– pastor friend from South Carolina
-
Matt Wertz
– musician friend who sings on a few of my albums
-
My Boyfriend
– tall and brilliant
-
Scott Seibold
– road manager once upon a summer
-
Shawn Barry
– friend who is a part of my support system
PHOTOS: