The soundtrack for this blog is "Between the Lines" by Sara Bareilles.
09.07.07
One of my favorite spots: The Bethesda Fountain in Central Park, with rowboats in the background. They say if you sit there long enough, everyone in the world will walk by.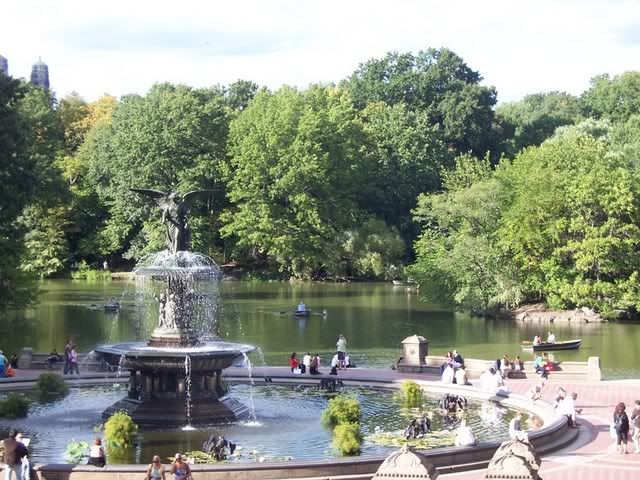 And now for some recent show goodness. Like this one that I played with the Jonah guys in Sparta, NJ.
When no one is asking for my autograph, I often resort to yoga.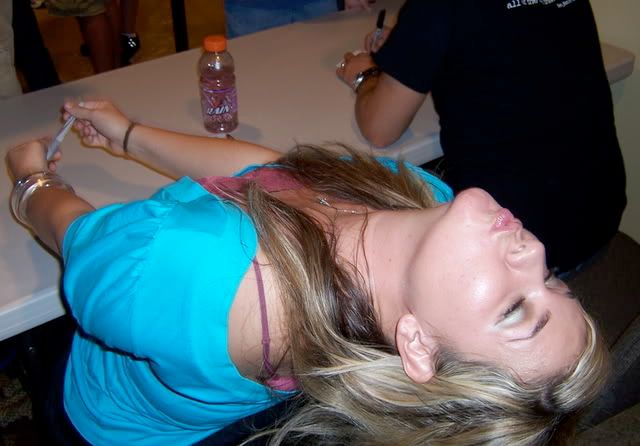 This is sort of an inside joke that I'm going to let you in on: My friend Janice has a dad. And that dad is one of the inventors of Testamints. Now you know the story. Well, Janice came to the show with our friends Kyla and Bobby, and they made this nifty sign, which Kyla is holding up.
Here, the dudes and I also declare our love.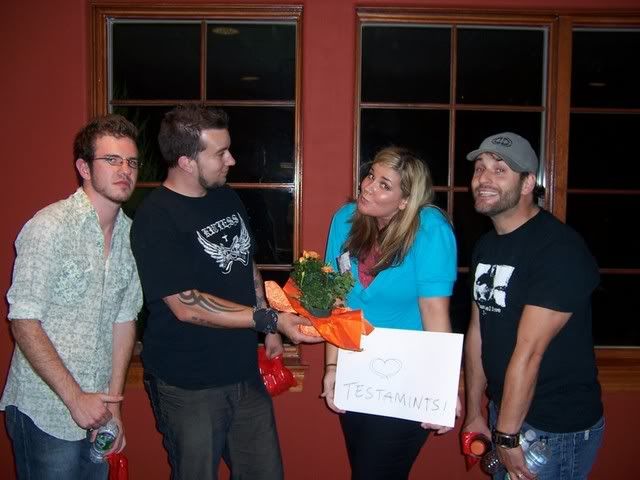 09.08.07
At the end of the night, Janice volunteered to pull up the carpet covering. Or perhaps make a lovely Saran Wrap train for her wedding dress.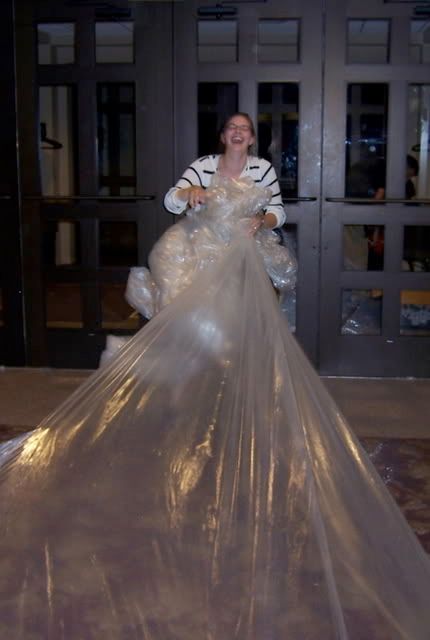 09.09.07
Erica, Karen, Shaun, Melody, and I went to Lee's roof. His view will bowl you over (foreshadowing!!!). Karen demonstrates.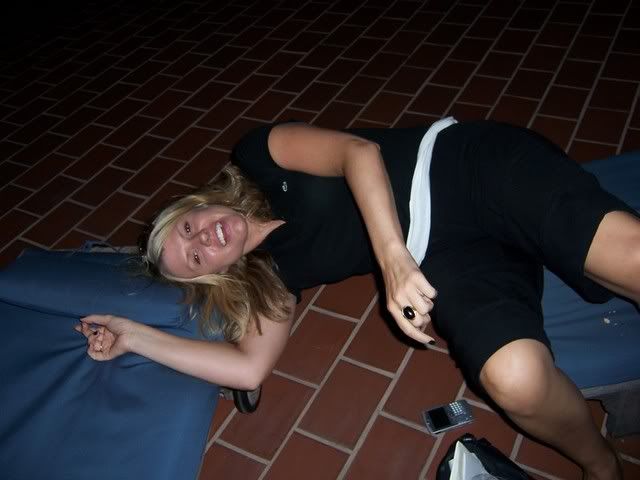 09.10.07
Jessye and I went to a fashion party at
Hotel QT
, which is pretty popular because of its pool.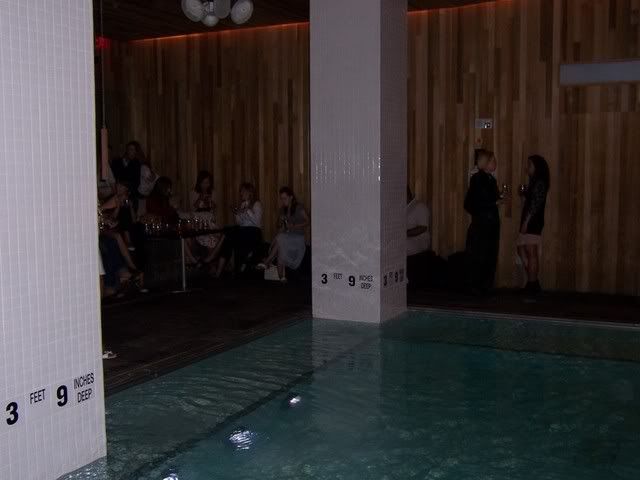 Neither of us felt cool enough to hang out by the pool, and we didn't bring our suits, so we went for a quick workout.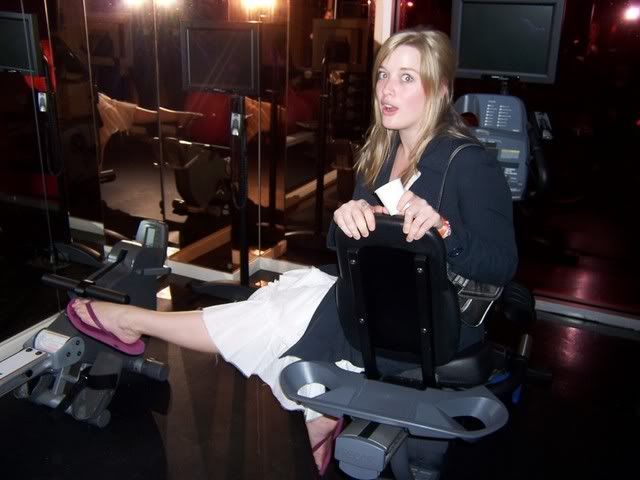 On the way home, someone drew a large crowd while playing a 9/11 conspiracy movie in Union Square.
09.11.07
So maybe Lauren and I went to see Pete Holmes, John Mulaney, and God's Pottery, and maybe JIM GAFFIGAN showed up!!!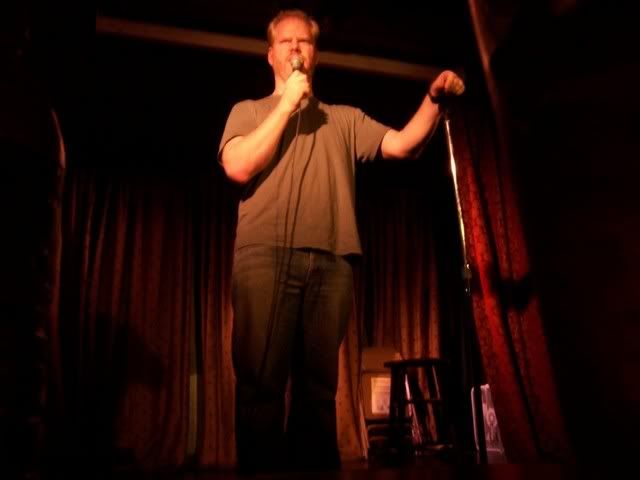 And also, here is the aforementioned God's Pottery. Hi-lar-ious.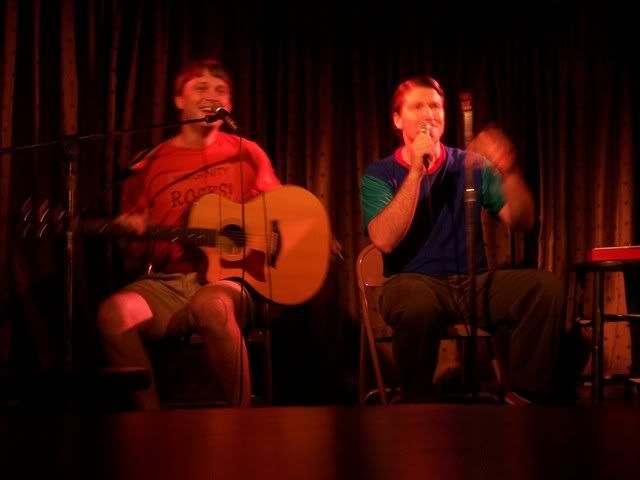 09.12.07
Walking home in the early morning hours, I passed this scene on the 2nd Avenue. The chair and Sunkist belong to a halal vendor who agreed to let me take a picture.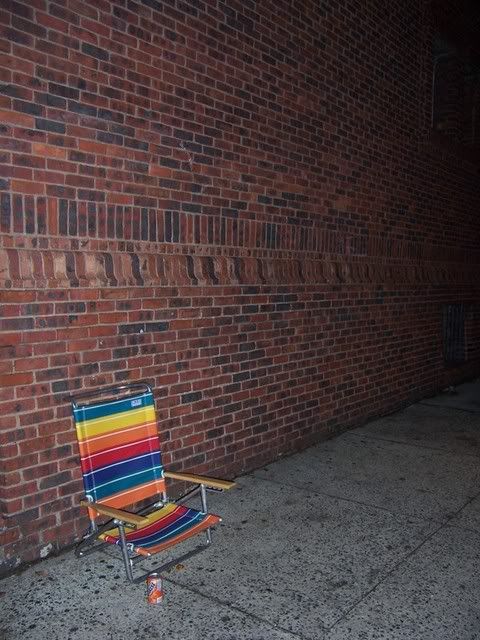 And another.
09.13.07
Driving out to a show on Long Island, I saw the site of the 1964-1965 World's Fair.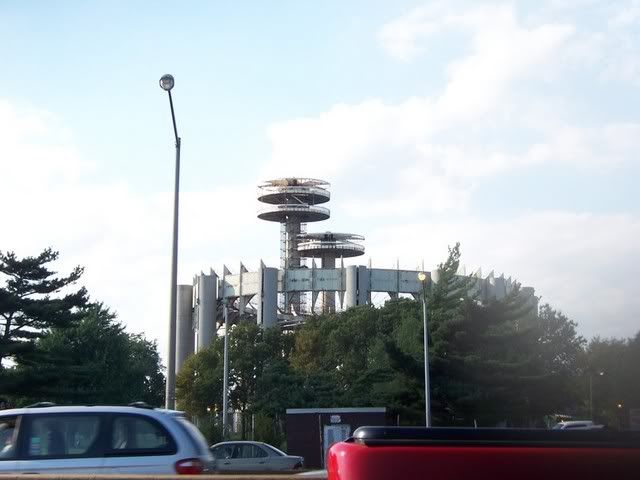 09.14.07
You know what? I think I will.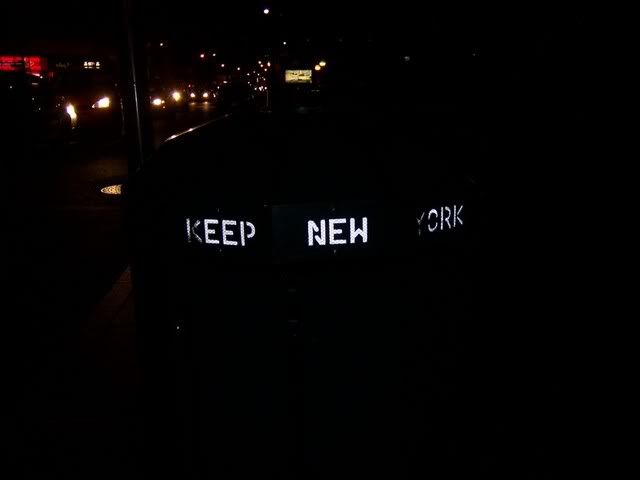 09.15.07
Erica and I ordered some Insomnia Cookies online while we were sitting in my window. Half an hour later, this guy pulled up on a bike and handed them to us. This is the beauty of street-level.
Lou, who hangs out across the street, wanted in on the goods.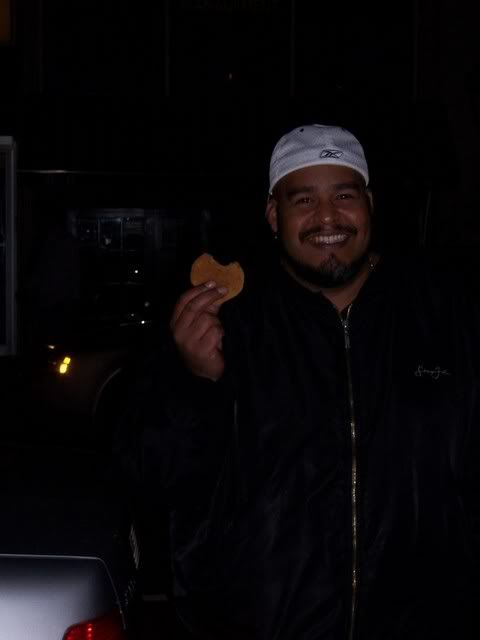 Yay!!! We love
Insomnia Cookies
!
09.16.07
You may or may not know of my fondness for snakes. But I was super excited when I saw this girl in the subway station. She had just purchased her new snake and her sister bought an iguana. You are probably glad you didn't have to ride on the train home with them, but I loved it.
09.17.07
These kids were building forts with the boxes from their parents' booths at the street fair.
09.18.07
Photo shoot with Tec on Lee's roof.
Yes, Lee's roof. Glorious! And if you look closely, you can see the tower of the castle at the Shakespeare Gardens in the park!
09.20.07
After
much
hype, we finally made our way to
ChikaLicious
. The sign on the door says "SOLD OUT" which is the only thing that deters the ever-present line.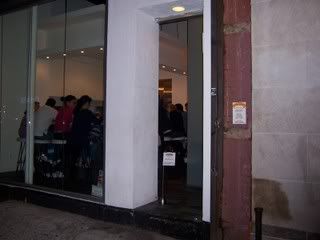 It's a great place to go when you don't want to feel guilty about eating dessert. Exhibit A:
I'm suffering from a bit of a cold and I need to get some sleep for this weekend's shows and speaking engagement schedule, but before I go, I have a question:
What size photos do you prefer on the blog?
LARGE - like in most of these photos?
Or SMALL - like the one from 09.20.07?
Leave you preference in the comments. You don't have to be registered to comment. Thanks!
Off to drink some tea and head to bed now,
~TLC
*