UPDATE (10.20.07)
This cruise is now sold out.
--------------------------
Attention Readers:
I am about to knock your socks off.
I've been asked to return on another of the Royal Caribbean cruises to perform a concert and I can get
group rates
for you to come along!
Join me on the
7-Day Royal Caribbean cruise to Cozumel, Jamaica, Grand Cayman, and Key West.
Sign up today for
only $479.
Signup ends Nov 15.
This is the ship we're going on.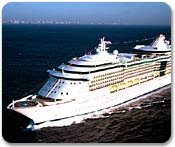 Click here
for a virtual tour and more info on the ship. It's amazing!
If you want to see pictures of the last cruise, you can
go here
.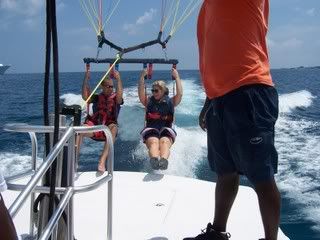 For more info or to sign up now,
go here
.
This will be my 3rd time doing this, and I wouldn't go back if it weren't awesome! I know it's hot outside lately, but come February (coldest month of the year), you're going to want to escape to the tropics with me. I swear.
Come sail with me,
TLC:)