Yes. I finished the first draft of the book, only one day behind schedule. And since I've been working with
my
editors
on a chapter-by-chapter basis, I'm actually almost done with the second draft as well. I have five more chapters to go before I will cross that mark. I'm super excited, you guys!
Anyway, here are some pictures from the past few days.
Meet Sam. The Burninator.
(I should add that he was smoking hookah -- legal yet not something that we endorse.)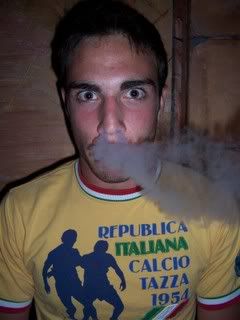 07.02.07
The first thing I did when I finished writing the book was to snap this shot. It's the table by the door at Doma, where I wrote most of the book.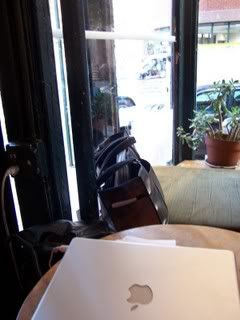 07.03.07
BJ Novak (a.k.a. Ryan from NBC's "The Office") was at UCB tonight. The place was filled to capacity so we ended up with seats on the side. Boo. Sorry for the lousy shots.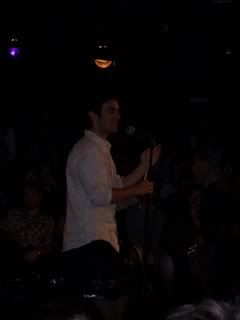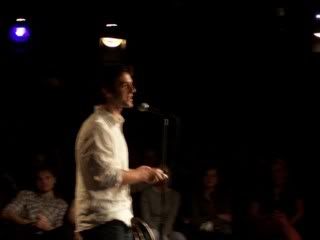 Here is some footage of Aziz Ansari from that night. If you see Aziz live and he performs this bit, you have to promise to laugh at it again. I don't want to be The Joke Spoiler. (If you can't view it, try again in an hour. Sometimes YouTube is slow on the uptake.)
Well my friends, I'm off to enjoy a cloudy Independence Day in New York City... my prayers are for our leadership, our troops, and our future.
Much love,
~TLC
*