Dad update:
He wasn't able to be released from the hospital today, but they're hopeful for tomorrow. He had a bit of a fever tonight, but is making good progress. Mom is still gradually improving, as well. Thanks for your prayers and kind words!
And now for the blog you've all been waiting for!
Hah! I've been intending to post for quite some time. There are lots of pics from so many different events and days. You guys are going to feel like you're here! Let's get these parties started:
05.15.07
Zach Galifianakis at UCB. So much funny.
05.16.07
Tasti D Lite with Erin on a rainy Wednesday.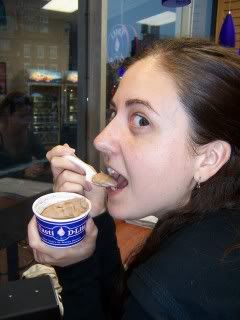 05.17.07
Jeremy Cowart
came for a visit.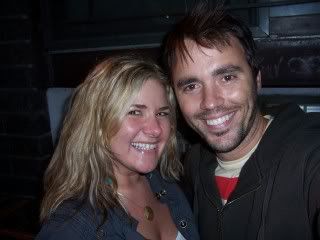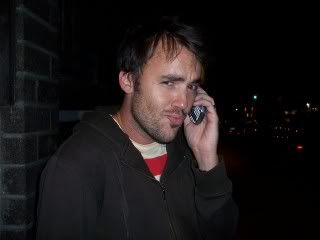 Jeremy and I went to Josh's birthday party. At Outback Steakhouse. Yeah, Jeremy... um, welcome to NYC. I'll show you how we roll. Check out this nice, big chain restaurant! Aww yeah... nevermind.
05.18.07
Kimberly, Jessye, and Adi threw me a birthday party on the Upper East Side. Wheee! Check out the Chrysler Building cake they made for me!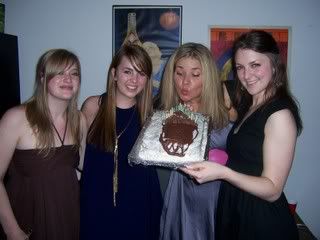 Modeling pays Andy's bills. What? For real.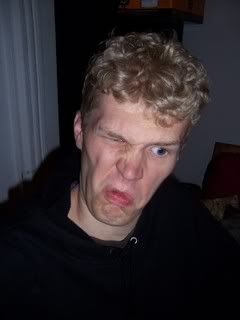 He does have a few "normal" moments.
It was also a bit of a "goodbye party" for Jessye, who is going to Ghana for the summer.
Happy Ness! But where are the boys? In Europe. Sad.
Adrienne and Kimberly got me this necklace from my
favorite jewelry designer
. I have already worn it at least five times.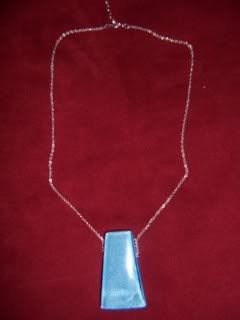 And Jane got me this, which I love, obvs.
ARE YOU STILL WITH ME? Because we are about to move the party to MTV. Buckle up!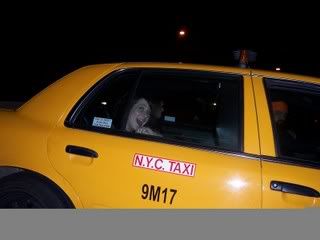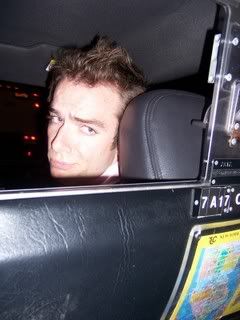 Walking to 1515 Broadway with Bradford was exciting. He got stopped by three people for pictures.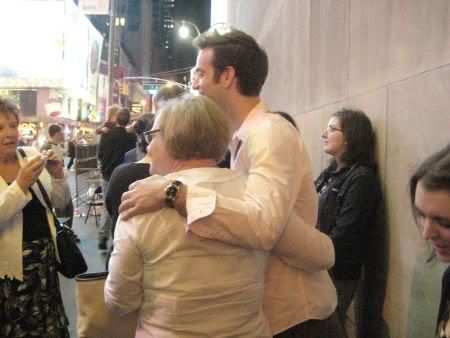 We were there to be part of the audience at my neighbor's show's 24-Hour Marathon. Here's to you, Huebs! You really enjoy lounging around with your arms up, huh?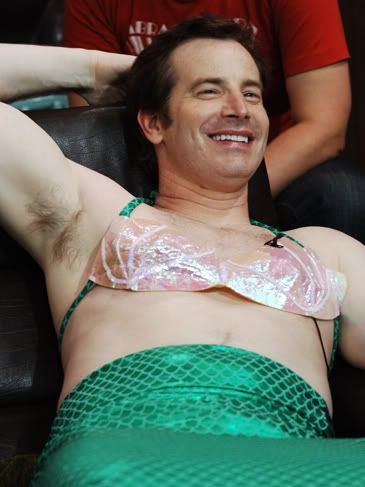 We got there around 11:00 p.m. Here is some fun goodness from the night. You will have to click through for the videos, because MTV won't let me steal them.
Rob Riggle!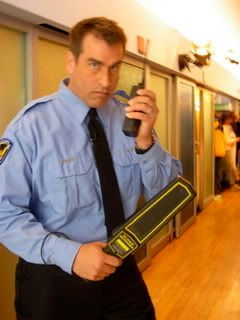 Me & Erin!
This video is maybe
the funniest thing
that has ever happened on televsion. Ever.
And this is quite possibly
the only sketch
from their show that I can recommend. Here is
the follow-up video
, which is the only other one I can recommend. So there's two. Enjoy.
When we left at 6:00 a.m., we headed over to Rockefeller to stand in the line for SNL. Because, why not?
They were taping the Today Show while we stood in line. Three TV shows in one day. I've met my quota.
05.19.07
While waiting in line, Erin got the Grand Salute from a local bird.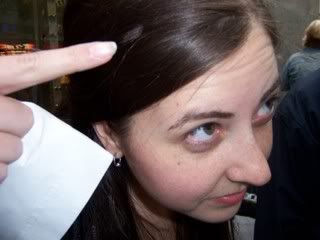 Sleep is silly. How 'bout we go shopping with Jessye? Mmkay! We stopped at
my favorite boutique
in SoHo. They have 23 birds. It's a good thing Erin stayed at home.
Hi, boyfriend.
05.20.07
Sunday picnic in the park with Kimberly, Adrienne, and Kristen!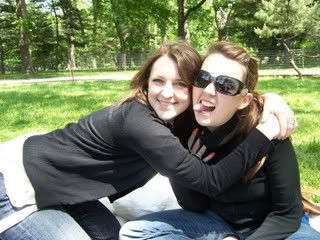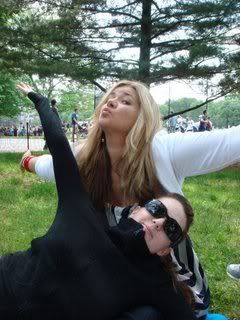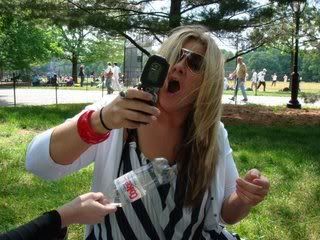 05.21.07
Monday concert with The Rocket Summer. My friend Brent is their road manager / sound man. Rock.
05.22.07
The remnants of writing at Doma for four hours.
05.23.07
My small group threw me a birthday party! Kym brought cupcakes! From
Magnolia!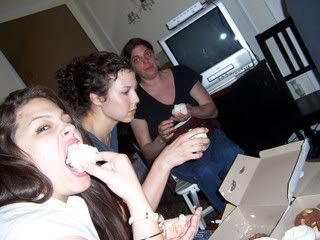 Thursday, Erin and I walked to the Hudson River Park, about a mile from my apartment, to see the Band in a Bubble setup. We don't really like Cartel. Or MTV. Or KFC. And I personally do not drink Dr. Pepper although I understand that it is made of miracles or something. But we had fun anyway.
We also saw a blimp!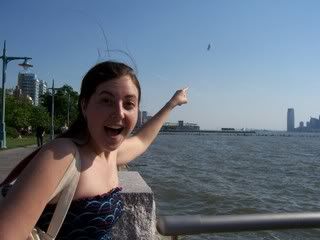 I like how this photo is washed out.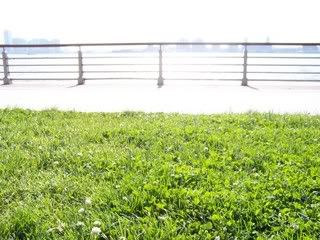 Hi, runners.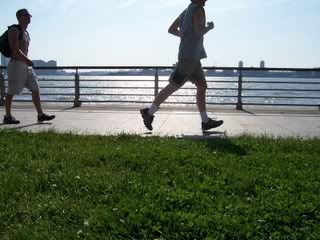 Hi, sky.
Hi, grass (long time, no see).
Hi,
Joey Slotnick
.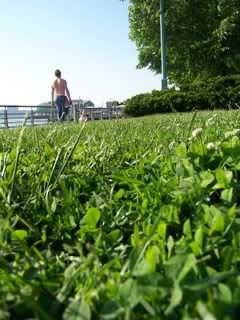 Dinner at Benny's. Then back to the Bubble! We are fascinated by igloos!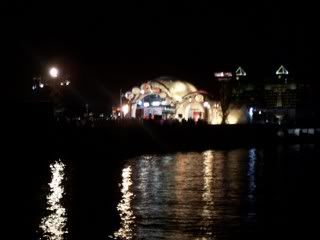 Here is some MTV host guy interviewing Cartel, the guys who will live in the bubble for 20 days as a part of The Most Obvious Publicity Stunt of All Time.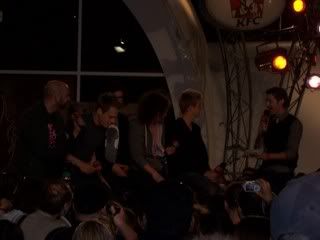 05.25.07
On Friday, I met up with Lindsay and Stephen, who were in town for the weekend! I love them!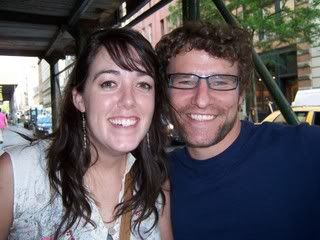 Zac came back to town for a few days, too! We hung out at Doma with Erin and Amanda.
He showed us why man-pris are awesome.
Saturday, we went back to Hudson River Park. I think this might become a regular thing.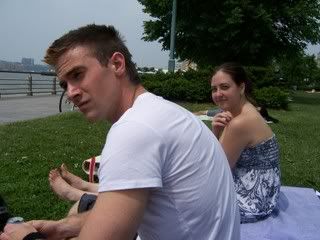 Zac hated it though. 'Twas too hot.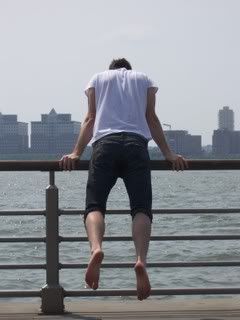 So we went for Mango Gelati from
Rita's
, the happiest place on earth! By the way, Mango Gelati is one of my Favorite Things In The World. Thanks, Kristen! You're the best!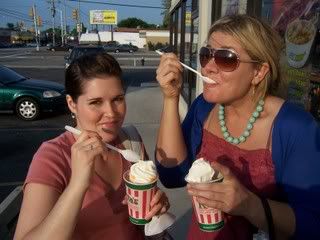 05.26.07
Saturday night was Girls' Night. We went to the
Boat Basin
. I can also see this becoming a trend. Cheap veggie burgers! And Rhiannon looks so pretty!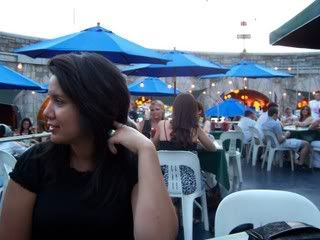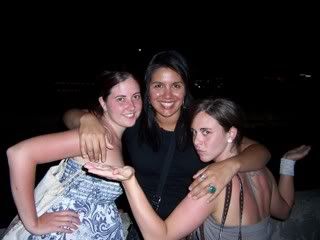 Sometimes we hang out at
The Dakota
, while Amanda walks famous dogs. It's her job. Here we are by the fountain. In the dark. Without a flash.
This is a better picture of The Dakota, which I did not take.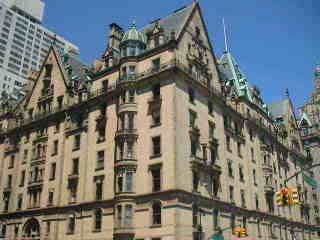 05.27.07
My friend Micha brought me up to Young Life's Lake Champion to play for the Leadership Weekend. It was a blast! And Jane was there! Surprise!
STILL WITH ME? It's time for a new week's adventures! Hang in there... we're almost done!05.28.07
Memorial Day picnic in Central Park at Sheep's Meadow. Good times!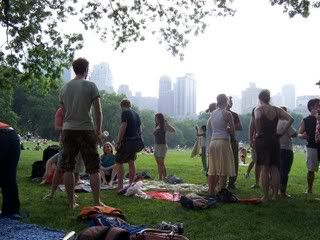 Then off to dinner at Blockhead's! But first, a wild turtle was roaming the streets of New York City! Huh?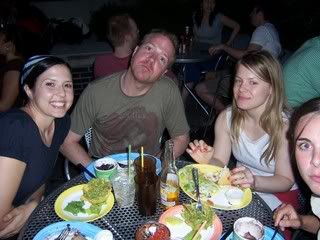 Working off dinner via a Pull-up Contest. I left them hanging there for a while, acting like my flash wouldn't work. Tee hee! So sneaky.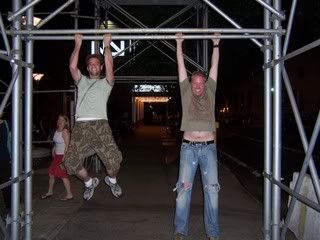 Then off to Ren's birthday party on the roof of
The Delancey
. It's a retractable roof!
Oh, models.
More cupcakes! They are the birthday dessert du jour!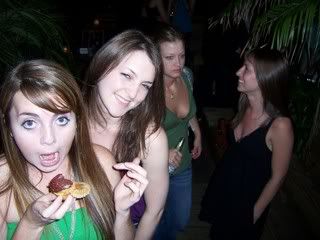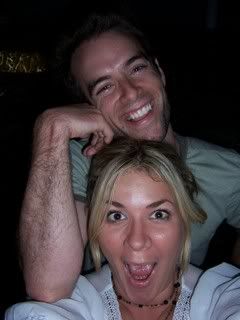 05.29.07
I walked through a taping of Law & Order SVU.
05.30.07
Ashley got me a gift certificate for a European facial at
Mario Badescu
! Mikki was my aesthetician, then Carmen gave me all these free samples! Whee!
05.31.07
Today was the bi-annual
Manhattanhenge
, but as you can see by this photo, the overcast day did not provide a good view for the sun setting at the end of each street. This was taken from 18th & 5th.
Whew! FINALLY! I bet you are so sick of reading this blog by now. I would like to assure you that it took me far longer to compile it than it did for you to read it, unless you're a super slow reader. It took me 2 hours and 36 minutes to write it. Aaagh. Thanks for hanging in there with me... you guys are the best!
Off to sleep now!
~TLC