Today was NYU graduation and students went home for the summer, leaving my neighborhood with 50,000 less people! That is more than three times the size of my hometown. Crazy.
If you happen to be coming for a visit any time during the next three months, you'll find a much emptier City after everyone has left for the Hamptons. Of course, I don't have a Hamptons home, so I'll be staying here, working on the new book. I'm excited though!
05.09.07
Last night, I went out for dinner with
Kym
at Cafe Orlin. Perfect weather. (NYC)
05.10.07
Today I spent many hours doing a layout for my book. Here's what it looks like. Exciting! (NYC)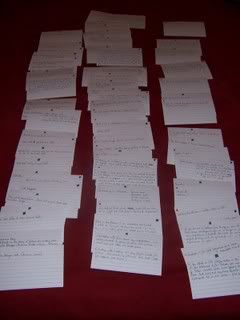 Then I got new hair! Loved the new hair place, except they bleached the entire back of my green shirt. Didn't even notice until later. Seriously, it is ruined. Oh well. Sadness.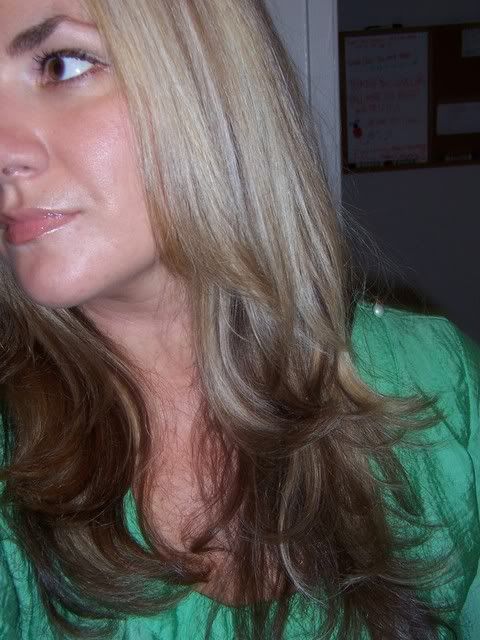 Kym and I were walking through Washington Square Park today and it was a sad vision of things to come. The City is planning to tear up the park to make the fountain align perfectly with the arch and 5th Ave. When they were doing construction on the arch not long ago, there was a gate around it for
eight years
because they ran out of money for the project.
Needless to say, I'm
not the only one
who thinks this is a waste of taxpayers' money. Here are some protesters. Viva la asymmetry!
We hit up the
NYC Fire Museum
for the Spring Benefit for
Hope For New York
, which my
church
partners with.
A blurb from the site:
In 2006, Hope for New York connected more than 3,500 individuals who volunteered 25,000 hours and served 13,000 individuals through over 30 organizations located throughout New York City!
They also gave something like $300,000 to help various people in need: AIDS/HIV patients, homeless, elderly, high school dropouts, etc. Pretty nifty, eh?
We were way under dressed, but we had a good time being all benefit-y (without really doing much at all). Then I came home and got stiffed by the cabbie. Oh, New York!
*