It's been so long, I know. Couple quick updates to get us rolling again!
1.
Much thanks to all of you who have asked about my
mom
. Short version: her spine is deteriorating, the muscles around it are in constant spasm, and the nerves are going crazy. That results in intense pain almost non-stop. She's on a rotating schedule of Loritab and Oxycodone every two hours. Needless to say, she sleeps most of the time. Can't really do surgery as far as we know. Not sure how to approach the healing process. All I know to do is thank God and pray.
2.
In the absence of my
camera
, blogging has less appeal. However, an incredibly generous reader of the blog (May I name you?) whom I have never met, has given me a new one! I took it out for a spin on Monday and resumed Photo-A-Day immediately. And I love love love the camera! THANK YOU!
3.
Started
really
working on the
new book
yesterday. Get excited.
And now for the new faux-toes!
Tec
came to visit for a week. Watching him shoot a few things just reinforced my love for his work. He is the guy who shot my last album cover and one of my favorite artists on the planet. No lie.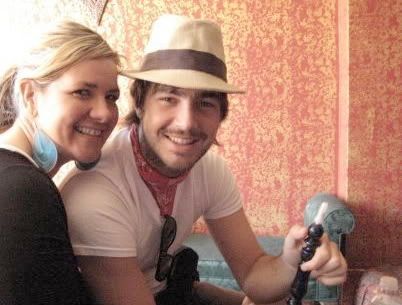 05.07.07
When my new camera arrived in the mail, Tec said, "You know what your Photo-A-Day has to be today...
me!!!!
" We grabbed lunch at a deli and ate in Central Park, then walked around a bit while he saw what life was like on the other side of the lens. So here's Tec in front of the Turtle Pond by the Shakespeare Gardens. (NYC)
Last night I went to see my friend
Robbie as Romeo
in the New York City Ballet's world premiere of "Romeo + Juliet." It was the most incredible ballet I've ever seen, without a doubt. I've been to the ballet several times because four of my friends dance with the company, but this was an entirely different level. Acting, sword-fighting, and Robbie as a lead! And he got to solo! Robbie, I am SO proud of you. Thanks for the tickets!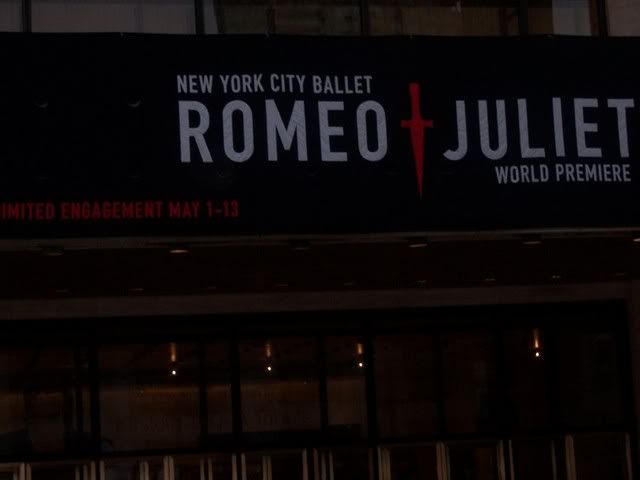 05.08.07
This is us after the ballet was over. He just danced for two and a half hours, so he's entitled to every bit of sweat you see here (NYC). P.S. Please excuse my hair -- I have an appointment tomorrow and it's on its last legs.
I was really cheesy and made him sign my Playbill. You can also find him in
Vogue
this month (May), in
Entertainment Weekly
and on the cover of
Point Magazine
.
I'm off to bed now, but I look forward to seeing you again soon. :)
*