I just got home from Texas, and as the plane touched down at LGA, I could see that it was snowing. YIPPEE!! I'm continually amazed at how God uses this city to transform everything into something amazing. Rain isn't dreary anymore - it's romantic. Fog is nostalgic. Snow isn't cumbersome - it's glorious. And I am so very grateful.
Right now, I'm sitting at my window, and the snow is really coming down out there. I'm going to get this blog posted so that I can go out and enjoy dinner at a
new restaurant
with my friend Amanda. Whee!
Here are some Photo-A-Day shots from the last week-ish:
02.26.07
Walking by the
Kiehl's
in my neighborhood, I found out that they have a Mud Bar! Mud is one of my favorite coffees in NYC. They are the same people who have the MudTruck. (NYC)
02.27.07
Kym
and I went for Moroccan tea, pita, and hummus at
On A Light Touch
. It was the most delicious tea I've ever had. Here, Kym makes her best tea pinky. (NYC)
02.28.07
Went to a new Bible study this week. Loved it. The girl who hosted it had this pretty necklace sitting on her counter. Also loved IT. (NYC)
03.01.07
Sick all day. Boo. (NYC)
03.02.07
Flew to Houston for shows. This is taken from my favorite Starbucks at my favorite place in Houston:
The Intersection. (Houston, TX)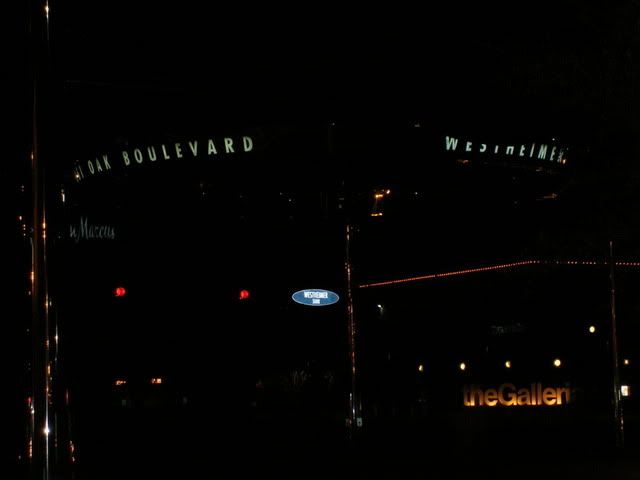 03.03.07
I needed some groceries for my weekend stay in Houston, so Andrea, Sonja, and I hit up the 24-Hour Wal-Mart. There were carts strewn wildly all over the parking lot. It looked like some cart guy had a mental breakdown. (Sugarland, TX)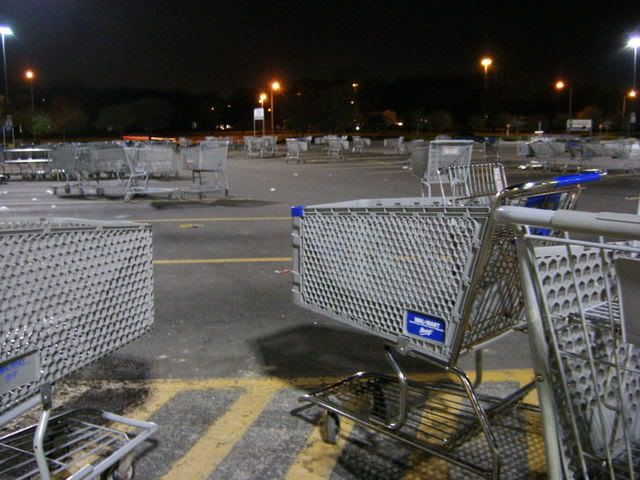 03.04.07
Had to return my rental car (Advantage upgraded me to a Jeep Liberty!) on Sunday night. This is just my merchandise. Traveling alone is a pain. Thank God for SmartCarte. (Houston, TX)
03.05.07
Waiting on a plane. (Houston, TX)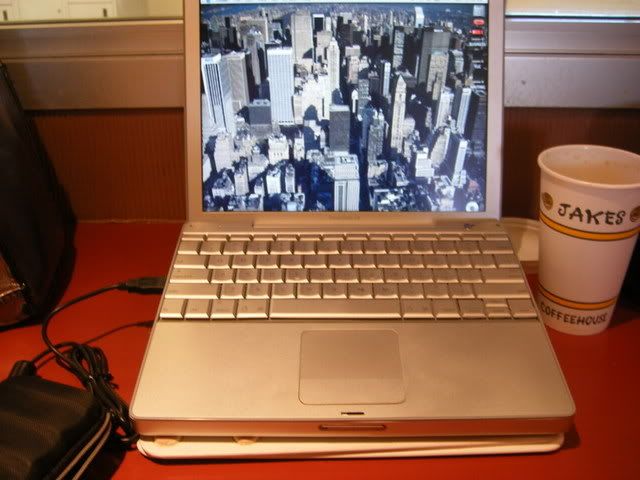 03.06.07
They own me now. (NYC)
I'm slacking on posting about the books I've been reading, I know, but rest assured that I'm reading. However, for the first time in recent memory, I've started 2 books that I have decided not to finish. Sometimes my habit of reading whatever I can find doesn't serve me well. I need to keep a few backup books with me on the road, just in case.
Also, I wanted to share this photo with you, courtesy of my friend Chip. I'm not sure if he took it or not. It's a nighttime aerial view of NYC (although it's not oriented like a compass). Manhattan is the island near the lower left-hand corner.
If you look for the brightest lights in the photo, you'll see an area near the center of Manhattan. That's Times Square. If you look up and to the left of that a little, you can see the dark mass that is Central Park. The larger areas outside of Manhattan are Queens and Brooklyn, while you can only see a section of the Bronx and none of Staten Island. Mostly, I just think it's beautiful. :)
This concludes our geography lesson. And now... off to dinner!
*