Last night, Jessye and I hiked up/down to 34th & Park to watch the annual March of the Elephants. Every year when the Barnum & Bailey Ringling Brothers Circus comes to town, they drop off the elephants in Queens, then march them through the Queens-Midtown Tunnel into Manhattan, down 34th Street, and into Madison Square Garden. It happens around 1:00 a.m., so I was surprised at how many people turned out and lined 34th Street.
Here we are waiting for the elephants:
The elephants in all their NY-loving glory:
03.28.07
The lead elephant in the March of the Elephants.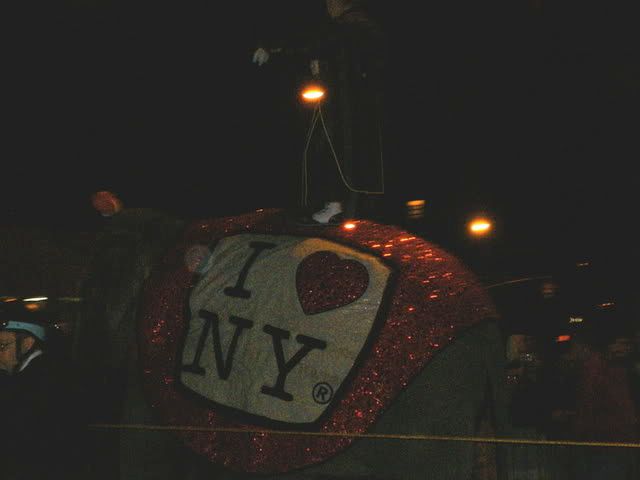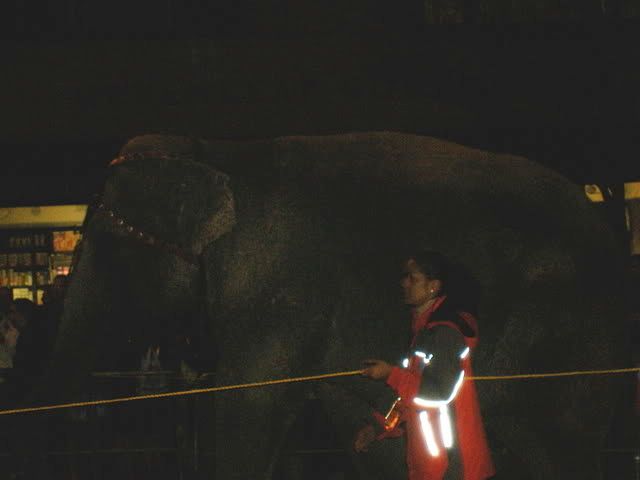 And the um... aftermath:
Usually there are lots of PETA protesters for this event, but I didn't see any. Perhaps they were further west on 34th. I don't often find myself on the same page as PETA, but after watching
this short video
, I definitely don't think I'll ever go to the circus again.