It's been a while since I've posted my Photo-A-Day shots, so there are quite a few here.
03.12.07
So I'm not the only one who calls Starbucks "home."
03.13.07
Went to brunch with Kristen for her last day of her 20's. We ate at Danal (my favorite, which she also loves), then I bought her a fruit tart at
Veniero's
and we crammed a candle in it while celebrating at a little park in the East Village. Kristen did not know it, but I was keeping a VERY BIG SECRET from her. (Ooh, foreshadowing!!)
Wednesday found me gathering with friends in Central Park... perhaps celebrating the 70-degree weather...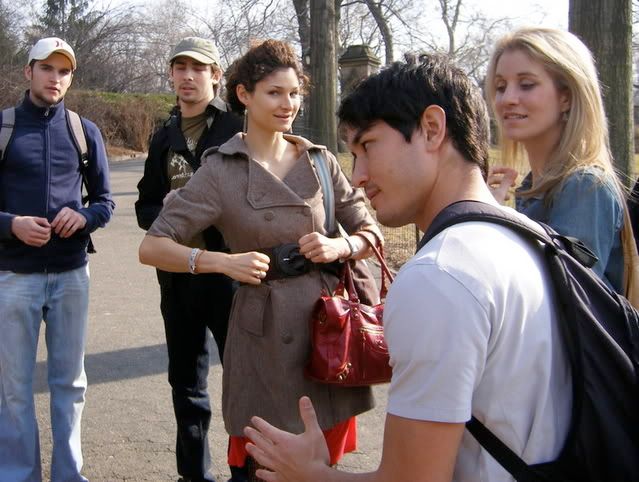 Or perhaps.... we were planning something very big...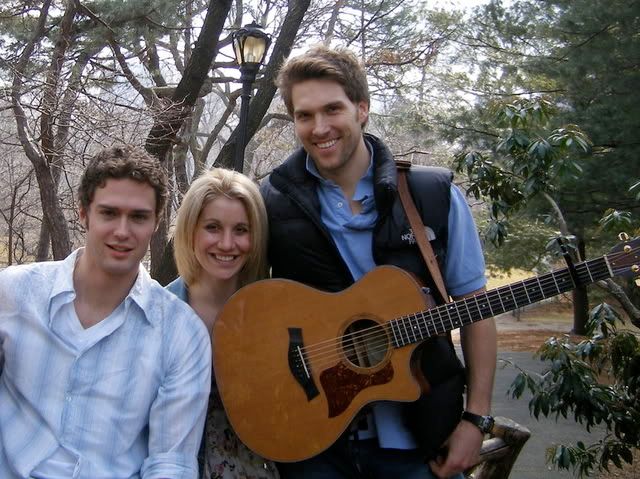 ...a surprise for Kristen's 30th birthday, orchestrated by her boyfriend Seth! Yes, THE SECRET!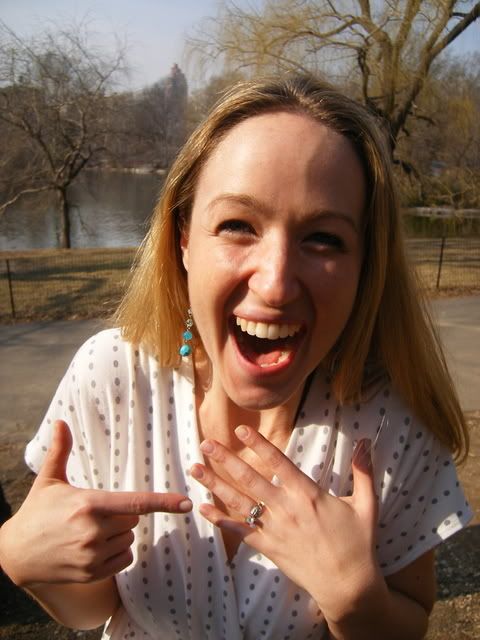 03.14.07
And now they're engaged! Whee!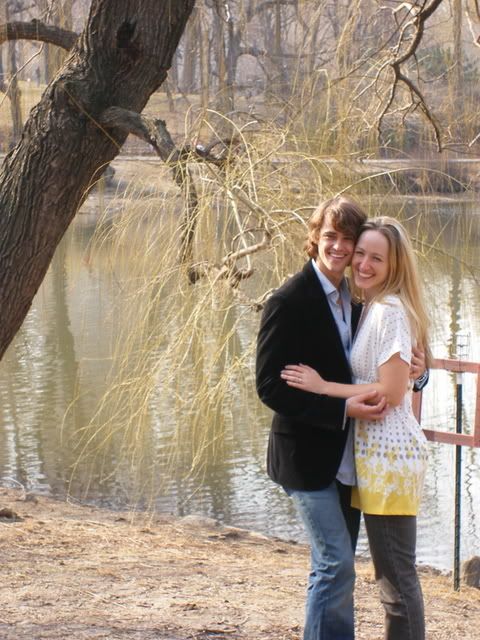 03.15.07
After 2 hours of sleep, I awoke at 4:00 a.m. to catch my flight to Houston, then make my 5-hour drive to Dallas, then play a show, then drive another hour. Here's the lovely Dallas sky. I got to look at it for a minute or two. Exhausted.
03.16.07
Played / spoke at
Dallas Christian College
this morning. Broke 3 guitar strings. Saved by the Zaq (he loaned me his guitar and changed my strings intermittently). I love those DCC peeps. Spent the afternoon booking and writing at Starbucks, then went to
Stephanie's
St. Patrick's Day party. Luke brought the meat.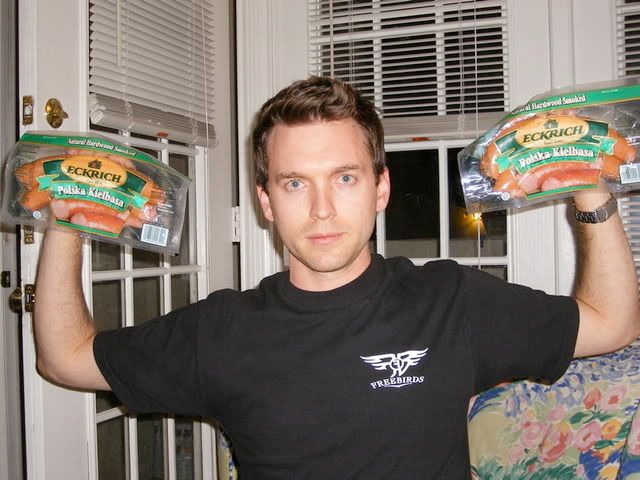 I spent the night at
Stine's
, then we went to brunch at
Breadwinners
. WIN!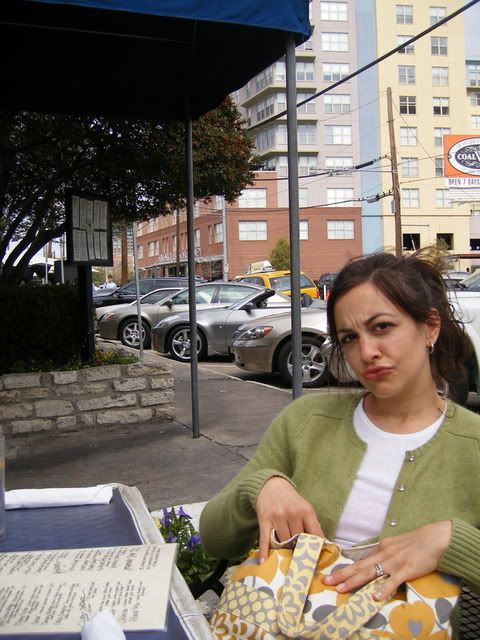 03.17.07
On St. Patty's afternoon, I trekked to a place called Trophy Club, TX, for a show at my friends' church (Matt & Kyla!). Matt was excited to show me that the Guys' Bathroom had a Nintendo. Curtis and Harlan demonstrate.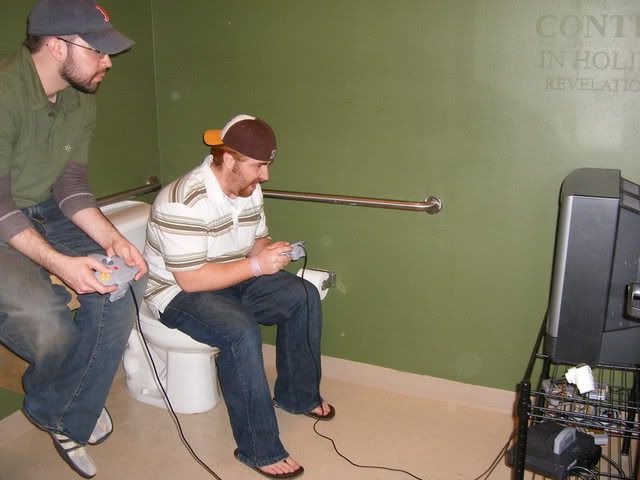 03.18.07Why I Hate Flying - Exhibit A:
5-hr drive to Houston, 9 hrs of airline insanity (grounded planes), 2 hrs waiting for luggage, 1 hr to pick up my car, 1 hr to drive back to NYC,
and a partridge in a pear tree
. For those keeping score, that's
18 hrs of travel.
Janice graciously waited while I scoured EWR for my bags in this mess. At that point, the clock said 2:00 a.m., so it was officially 03.19.07. Oh well. (Sleep, finally, at 6:00 a.m.)
03.19.07
After yesterday's travel trouble, I spent the day staring at this through my eyelids.
03.20.07
Went to hear Anne Lamott read from her new book,
Grace (Eventually)
, at the Union Square B&N. Talked with her a bit and gave her a copy of my book. This is the crowd -- boring, but I couldn't get a decent shot of her.
03.21.07
Went to the SoHo Apple Store for a forum on NYC Photoblogging, sponsored by
Gothamist
(Jake Dobkin is on the left). The highlight was The Sartorialist (at right). He's dreamy.
Annnnd.... crash.
*