Yes, the U2 guitarist is awesome and perhaps one of the coolest individuals currently alive, but what I'm referring to is this:
If anyone wants to
buy me one
, I will personally bake you the first batch of brownies and mail them to you. And now back to our regularly scheduled programming: Photo-A-Day!
03.22.07
Took a long walk around SoHo, TriBeCa, and the West Village. Had a sample from
Rice To Riches
. Decent. Grabbed this shot of the Friends apartment. Sadly, there's no such place as Central Perk.
There was a terrible shooting in Greenwich Village recently and I inadvertently walked past the pizzeria where it took place.
03.23.07
Night of the Super Powers
Steph is faster than the human eye can see.
Zac can shoot flaming arrows out of his eyes...
...while kicking people in the face (who wished not to be photographed because of the destruction).
Tanner is invisible.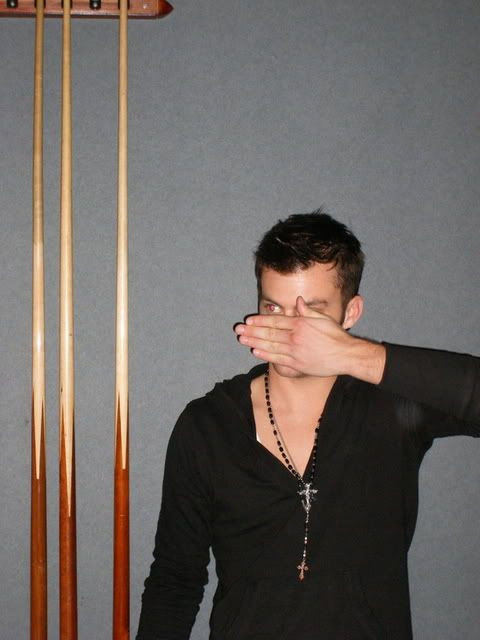 Robbie plays air-pool.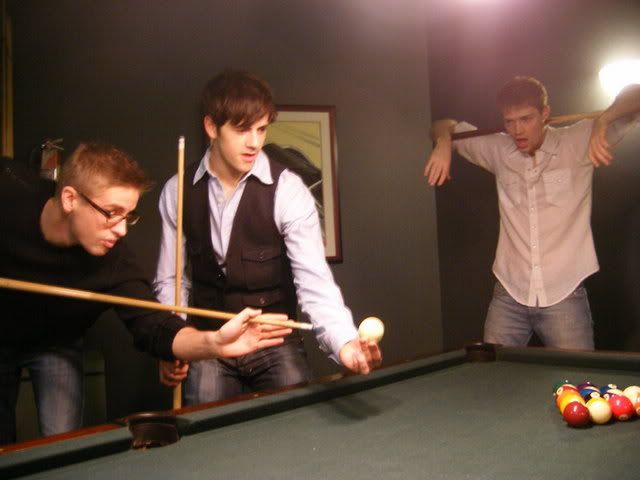 And Josh can tolerate me!
Saturday, there was Brunch at
Barmarche
. Good stuff! Then off to the
Bubble Bath
in Union Square.
(photo courtesy of Rick1600)
03.24.07
Amanda and I went for Pinkberry, the first stop on the FroYo Challenge. I will post results later.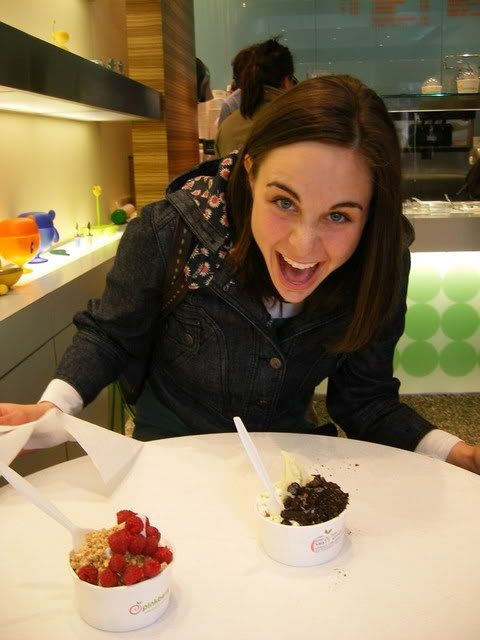 We hit up some galleries in west Chelsea and then saw vibrant things on the street as well.
One of these things is not like the other.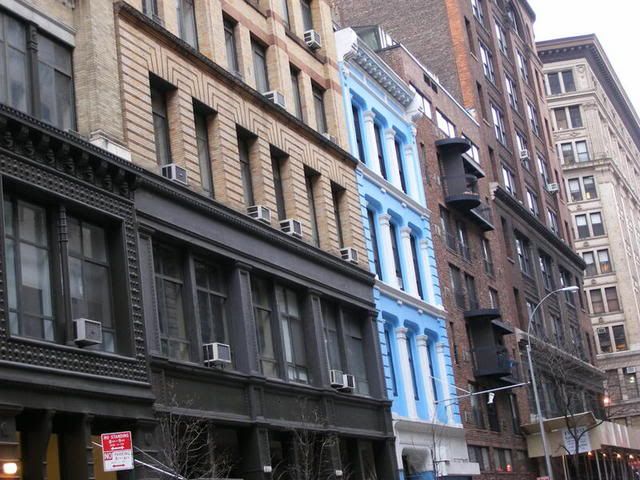 Dinner at Boom. Great!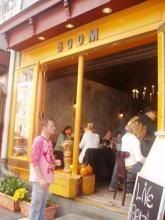 03.25.07
Sunday, I walked up to the Flatiron District for brunch, where I took this shot of my 3rd favorite structure of all time: The Flatiron Building.
Then we went to brunch at
Sapa
because that is the only meal that I could ever afford there. It was STELLAR.
03.26.07
Monday nights are UCB nights. Here we have 2/3 of "Human Giant."
I suppose that makes them "Human Slightly Taller Than Average Guy."
Zac loves UCB. Amanda is undecided. I am smelling something weird.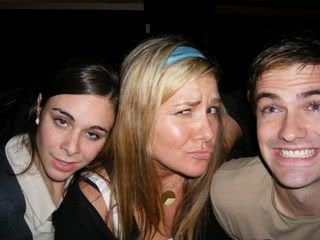 03.27.07
Brunch with Kristen at
Popover Cafe
. Quite delightful! (I swear, I actually do spend time working on music and the new book, but if I wrote about that, it would bore you) We went for a walk around the Jackie O. Reservoir in Central Park. Kristen is excited about her recent engagement (see previous post called "March Madness").
The train was really crowded today.
So was the grass at Union Square.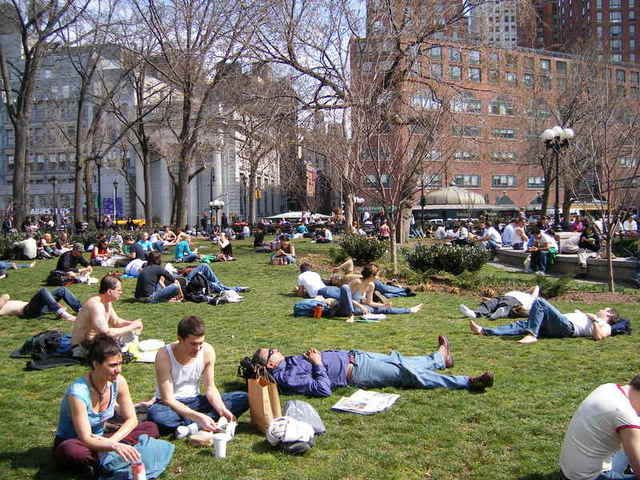 But I'm not complaining... it was SEVENTY-TWO DEGREES, which we all know is the most perfect temperature ever invented.
Thanks for reading! And now, don't you have some
shopping to do
?
*