While I'm on this leg of the tour (Florida, Belize, Cozumel, South Carolina), NYC will be enduring
Fall Fashion Week
. I'm not missing much, except a chance to throw small things at Josh's feet while he walks in a few shows. Maybe next time.
Several of you have mentioned how much you enjoy hearing about the strange goings-on that occur in NYC, so I'm delighted to bring you
PacManhattan
, a street game wherein parts of the Village become a large-scale urban PacMan grid.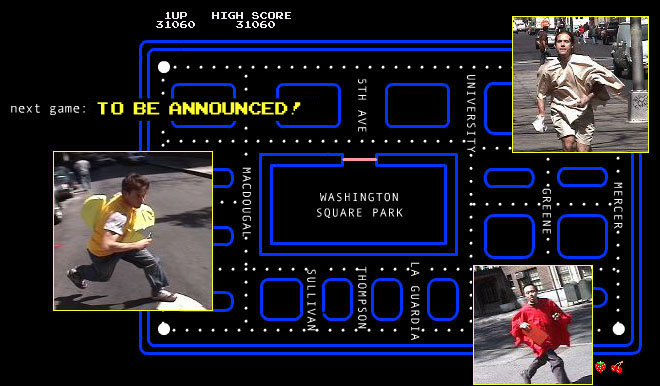 There's speculation that PacManhattan served as the inspiration behind this video by The Go! Team. (P.S. It gets better by the minute.)
*