This is the first time I've ever used my passport. I was so bummed that they didn't stamp it. But here are the long-delayed cruise photos...
02.11.07
Breaking the law. Pre-cruise dinner. (Ft. Lauderdale, FL)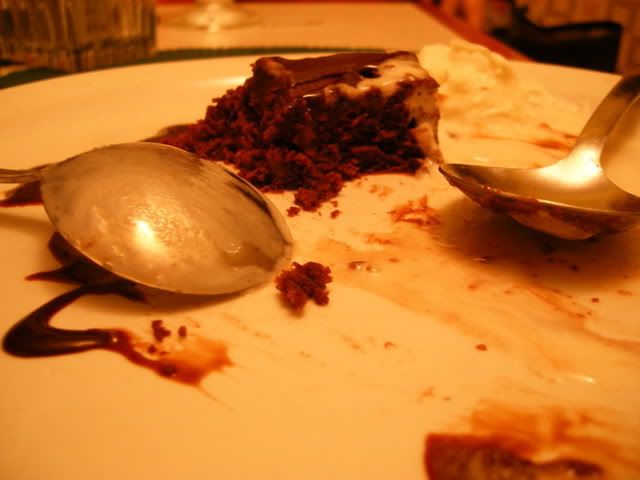 02.12.07
I saw this woman riding the bike while holding and drinking her pina colada. By the time I got my camera out to capture the beautiful irony, she had put it in the cupholder. (Ft. Lauderdale, FL)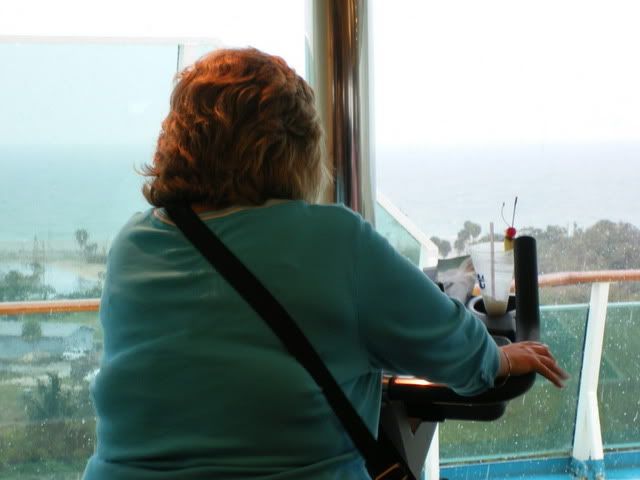 02.13.07
Great day for a scavenger hunt. (Key West, FL)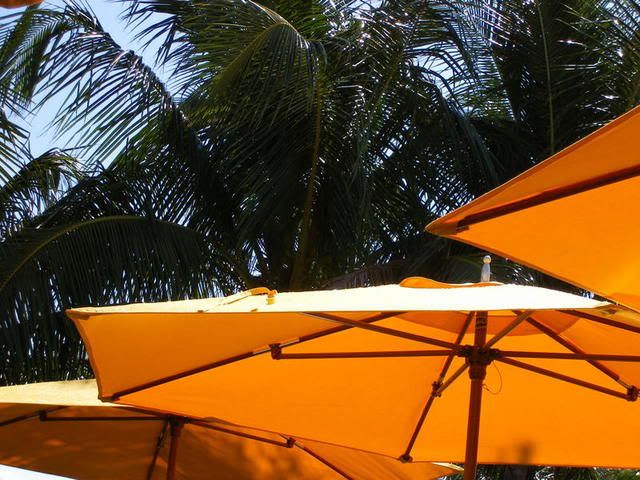 02.14.07
Mexico = downgrade. (Cozumel, Mexico)
02.15.07
Belize = UPGRADE. (Belize City, Belize)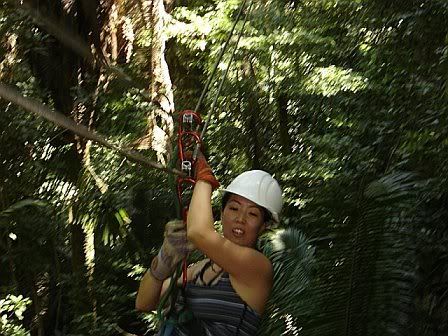 02.16.07
We were at sea all day. It was stormy and rocky, and I felt like poo so I slept all day and only got up for dinner.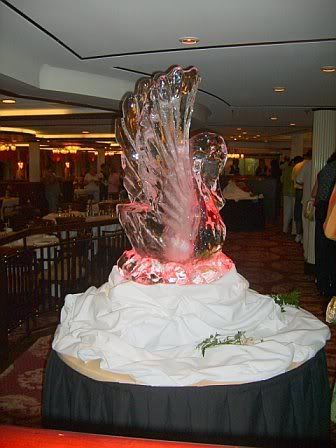 02.17.07
Come pick me up. I've landed. (Ft. Lauderdale, FL)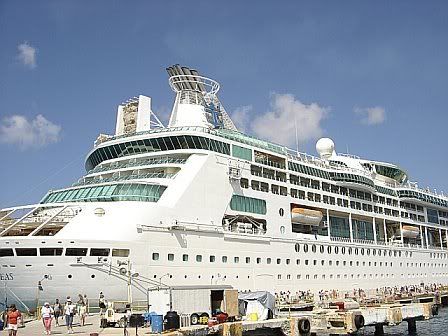 And here are some other pics from the cruise!
It was raining when we first got to Key West for the Scavenger Hunt.
Then it cleared up and we drove these puppies all over town. Whee!
There's lots of wildlife wandering about Key West...
Monkeys!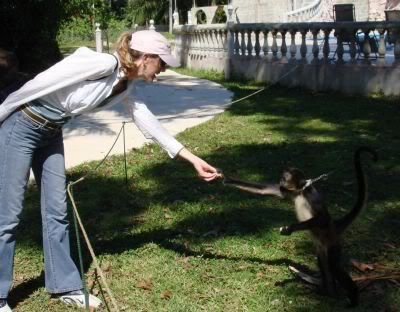 Parrots! Or whatever!!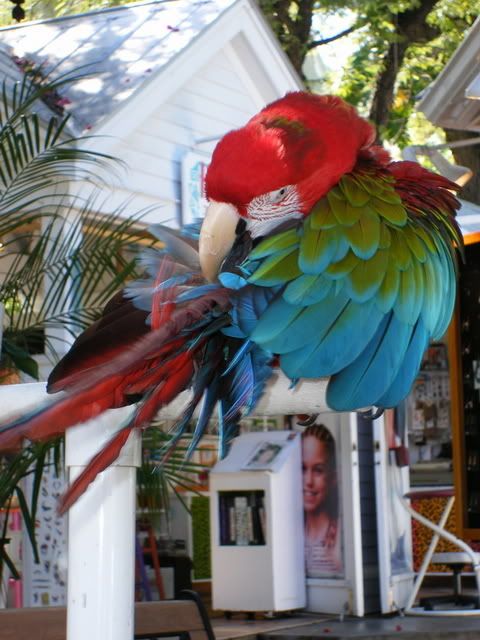 While we were in Cozumel, some of us relaxed...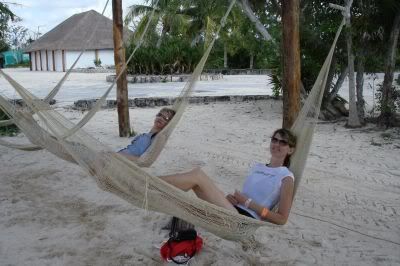 ...but Jane and I made the mistake of going snorkeling with these people. Beware.
Belize is my new favorite other country that speaks English. This mountainous area is called the Sleeping Giant. Turn your head to the right to see why.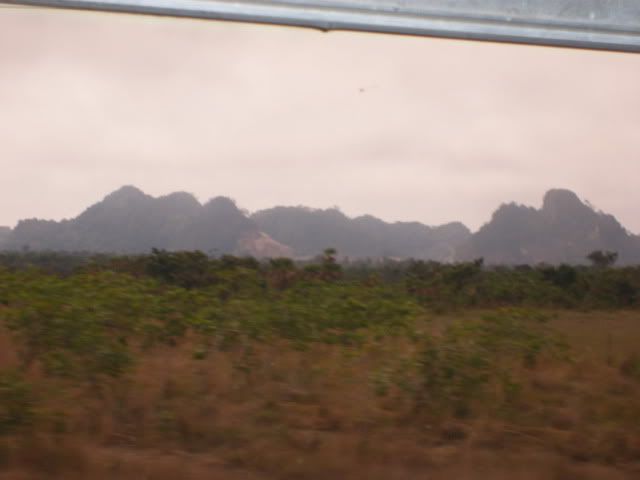 We hiked through the jungle...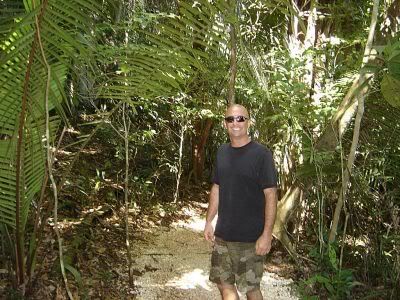 And rode on the backs of dolphins...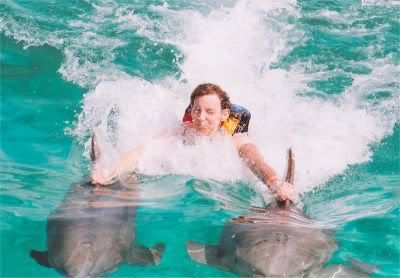 Then pumped ourselves up at the Flintstone Fitness Center...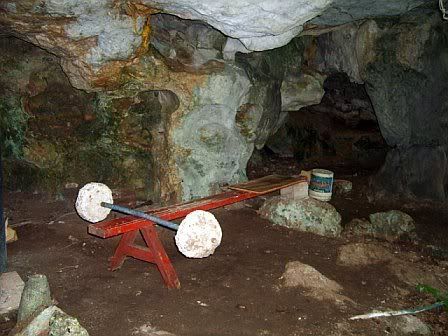 So that we would have the strength to cross the jungle via zipline. There were seven platforms.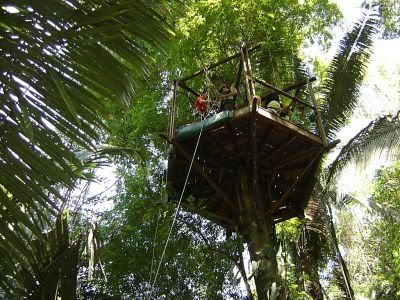 Then we had lunch in the jungle before we went cave tubing. I stole a rock from the river. Don't tell customs.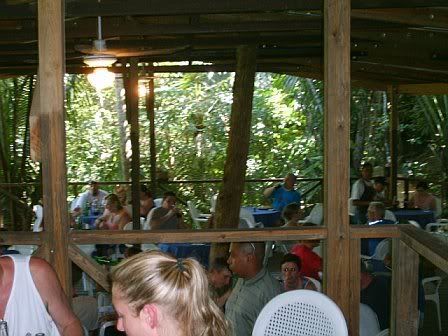 There was some real pirate action...
And some fake pirate action.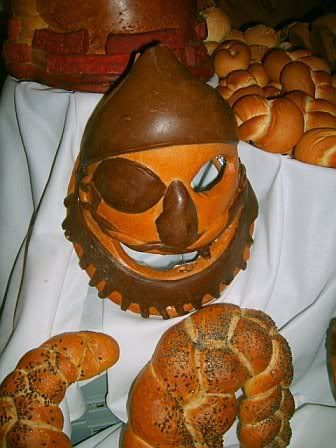 And there was always enough food to make me feel like a stupid American.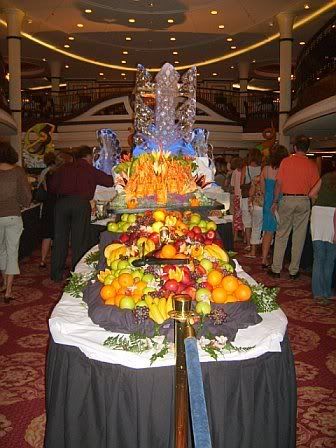 "What are you made of, bird?" Jane said.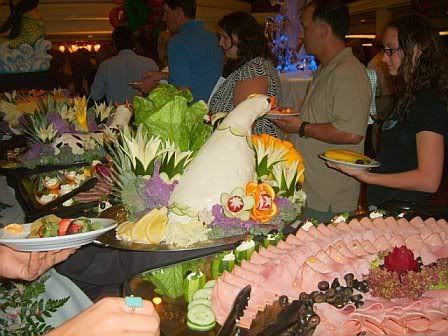 We got to listen to the sage wisdom of Dave Edwards, one of the speakers...
And every night upon returning to our room, we found a present from our Stateroom Attendant, Ketut.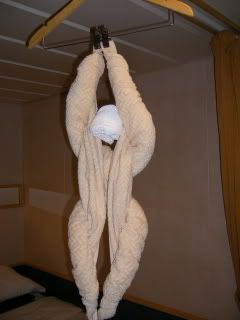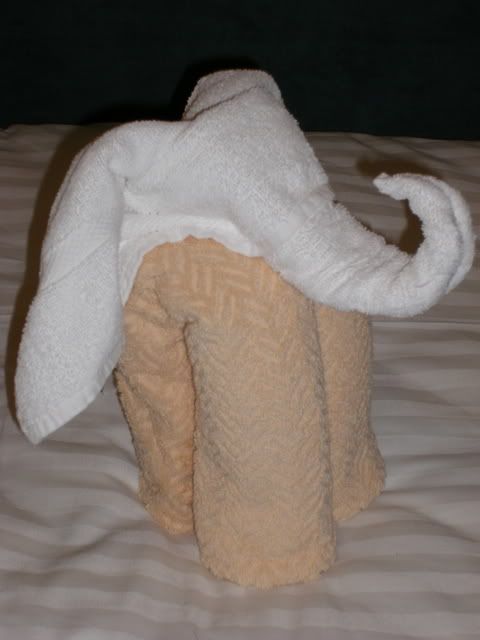 You really should come along next time. I was way too busy having fun to take pictures of the really good stuff. It was a BLAST! There's rumor of another cruise over Labor Day. Stay tuned!