I'm beat, and my melatonin is starting to kick in, so I hope I don't fall asleep mid-blog. I'm lying in bed with my laptop on my abdomen (my mom hates all other words that refer to the "mid-section" so I will refrain from using them), and there's a good chance I might not make much sense either, so excuse me if that occurs. I'd go back and edit, but I am getting up in less than 6 hours to play some songs for the wonderful people at Highway Community Church.
Here are some photo-a-day fun items. Enjoy.
01.24.07
This first photo shows a similar scene to the one I see now. It's my room near Portland, where I stayed for 4 days. I was watching Seinfeld just before I fell asleep. (Tualatin, OR)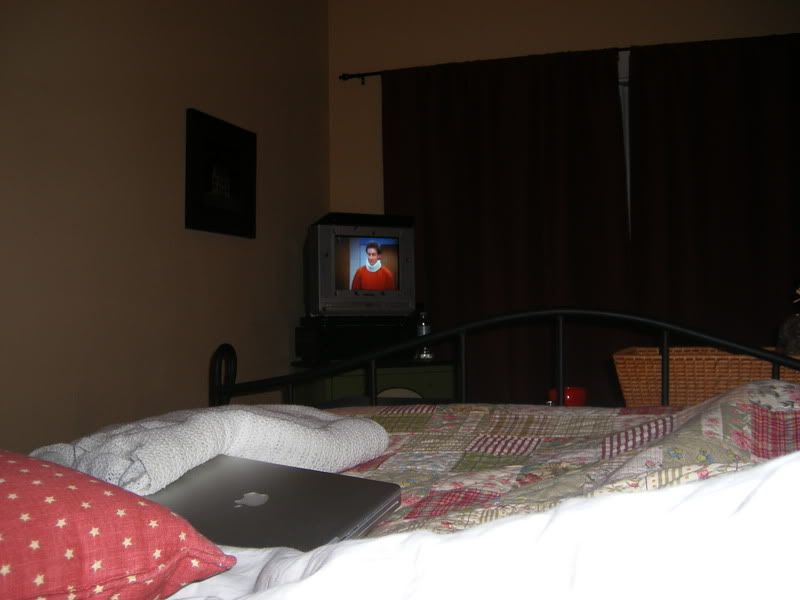 01.25.07
This is my favorite part of Portland. The Nob Hill District. It reminds me of Hillsboro Village in Nashville, Greenwich Village in NYC, and the inside of my heart.
01.26.07
Today I left Portland to start the 12-hour drive to the Bay Area for my Saturday and Sunday shows. I stopped for the night in Redding, CA. I got there around 10pm and decided to catch that new movie, "Catch & Release" (i liked it). After I left the theater, my car was the only one in the lot. Sometimes it's weird to travel alone.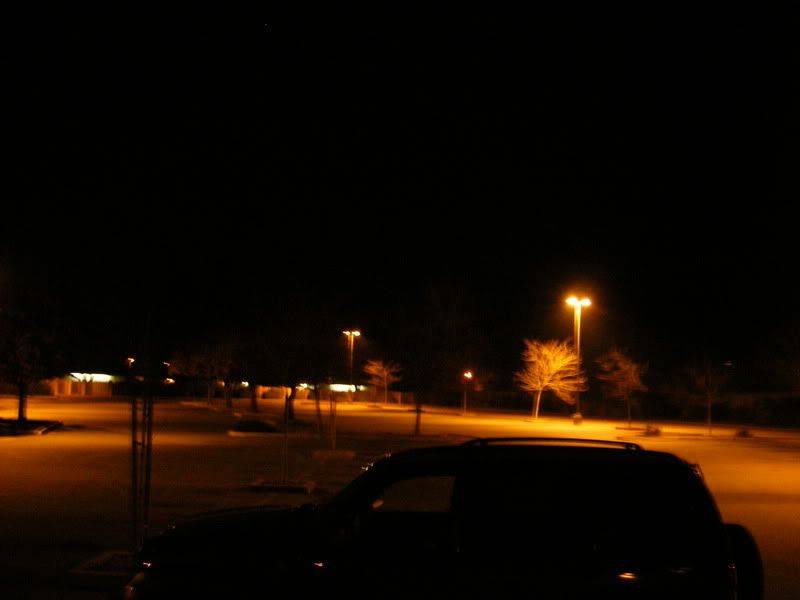 01.27.07
Painting on the wall at tonight's venue. I so almost bought it. I go home to NYC in 30 hours after being gone for 4 weeks. I'm there for 2.5 days before leaving again for nearly 3 weeks. So yeah, this painting speaks to me. :)