This might legitimately be my 4th favorite city in America (NYC, Nashville, Houston, _____). Who knew? I'm in town to play at
Rolling Hills
. Great people! And last night I audited a class at
Imago Dei
which provided some great thoughts on art and the Gospel. It sounds pretentious, I know, but it wasn't.
Today, my friend Courtney and I went to the Nob Hill District, which reminded me a lot of the West Village, if it were in Brooklyn. I was shocked by the amount of street parking, the affordability of well,
everything
, when compared to NYC. I'd expect that from nowheresville, but not from an actual city. And there's no sales tax!
I picked up a few cool, cheap things at a boutique called 3 Monkeys, then we split a sandwich and salad at
Papa Haydn
. I was sad when we had to leave to come home, so maybe I'll spend the day there tomorrow.
Here are some pictures that I've been meaning to put up for my Photo-A-Day, including the 3 that have been missing from earlier this month. Sorry for the delay!
01.06.07
Kristianna on her wedding day. (Boulder, CO)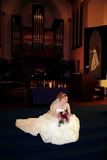 01.07.07
Jared and Kristianna at the post-wedding day brunch. (Thornton, CO)
01.08.07
This is Kristianna's cousin Ali. She's 4. She wanted to do a photoshoot. (Thornton, CO)
And now for the more recent photos:

01.19.07
This is what I drank today between Grants Pass, OR, and Seattle, WA. That's 4 liters, folks. I'll drink anything, but when I have a choice, Fiji is my favorite. (Seattle, WA)
01.20.07
Ginny has a waterfront apartment outside of Seattle. These are her very patriotic canoes. (Renton, WA)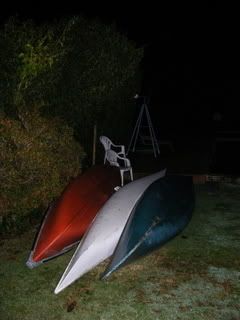 01.21.07
Aaron asked me to autograph his tortilla chip, then he promised to eat it much slower than all the others. (Kent, WA)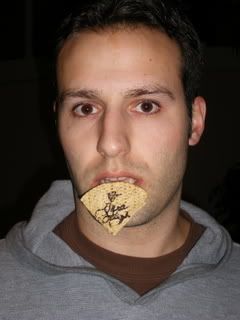 01.22.07
The Petersons have a pretty stellar view. Just beyond Lake Meridian, you can see Mt. Rainier sandwiched between the clouds. (Kent, WA)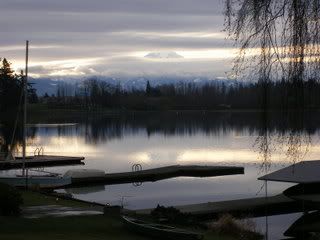 01.23.07
Today I arrived at Rolling Hills Community Church, a giant church outside Portland. I parked in Zechariah. (Tualatin, OR)
I also want to be sure to show you this picture that my friend Lindsay took on her last trip to Barnes & Noble. Those two green books just to the right of the
Great Marriage
and
Good Life
books (nice placement, if I do say so myself) is
MY BOOK
,
Here's to Hindsight: Letters to My Former Self
. You should
buy it.